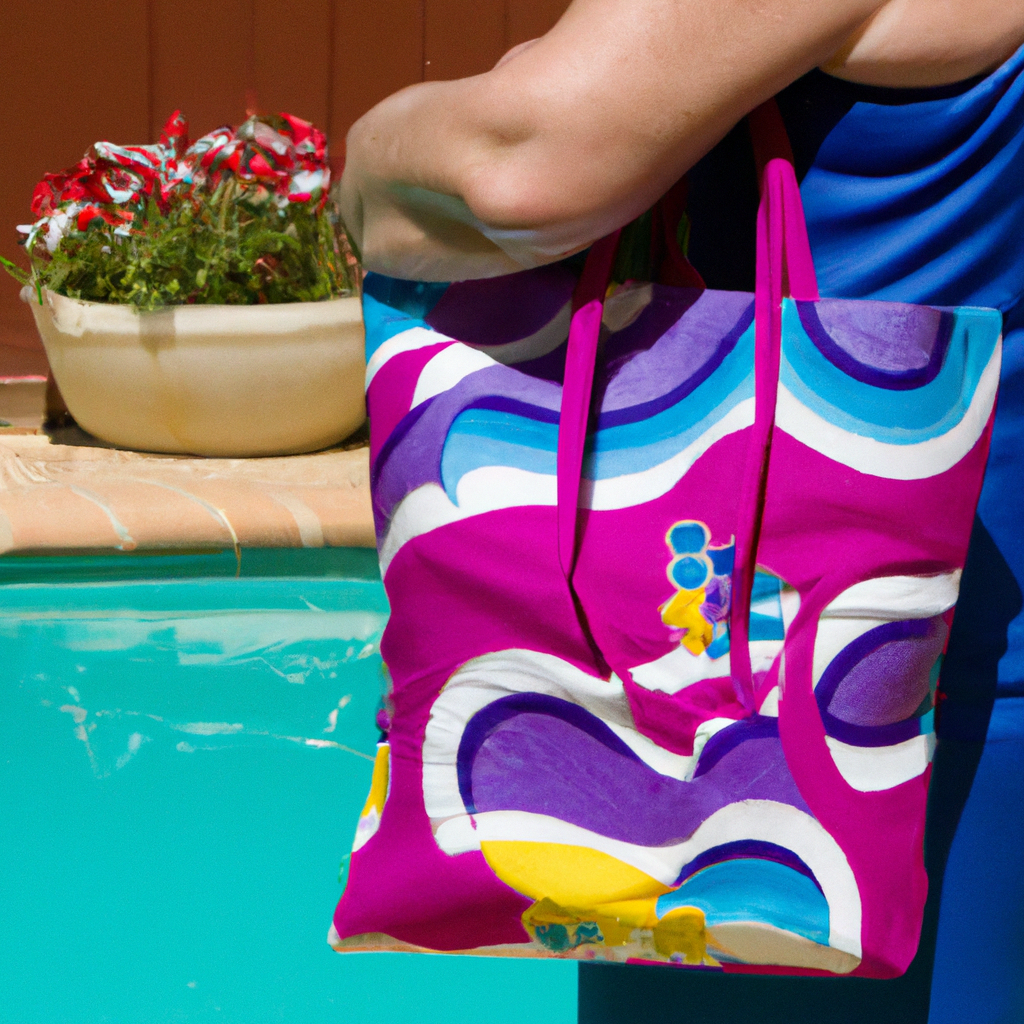 Going to a water park is a cool way to spend a hot summer day. But, being unprepared could ruin your fun! Here's what you need for a great day:
Sunscreen: Protect your skin from the sun's UV rays. Put on waterproof sunscreen often.
Towels: Bring multiple towels. For drying off and lounging in the sun.
Swimsuits: You'll need swimsuits to enjoy the water rides and pools.
Water shoes: Keep your feet safe from hot concrete and rough surfaces. Wear water shoes or sandals.
Snacks and drinks: Store snacks and drinks in a cooler. To stay energized all day.
Change of clothes: Bring a change of clothes, including undergarments. When you leave the park.
Waterproof phone case: Make sure your phone is safe. With a waterproof case, so you can take photos!
Cash: Bring enough cash for tickets, locker rentals, and food/merchandise.
By packing these items, you'll have an awesome time at the water park!
Clothing Essentials
Heading to the water park? Pack the right clothes for an enjoyable day! Sunbathing, swimming or going on water rides? Wear the right clothing. Cover all bases for comfort, whatever the activity. Let's dive into the clothing essentials you'll need for a great day at the water park.
Swimsuits and Cover-Ups
Pack some essential items for a blast at the waterpark: swimsuits & cover-ups. Consider these when choosing:
Swimsuits: Find ones that fit, offer support & stay in place with activity. Pick a style that suits your body & prefs. One-piece swimsuits are a classic, bikinis offer more variety.
Cover-Ups: Extra layer of protection from the sun & more comfort. Match your swimsuit & use breathable fabrics like cotton or linen. Flowy dresses, lightweight pants/skirts, airy kaftans are great. Pro tip: choose a cover-up that doubles as a regular outfit to save space!
Water-Resistant Flip Flops or Sandals
When planning a day at the water park, water-resistant flip flops or sandals are essential. They are designed for water exposure and provide comfort and safety.
Here are some reasons why you should pack them:
Safety: They have better traction on wet surfaces, protecting you from slipping.
Hygiene: Wearing water-resistant shoes helps you avoid germs and infections.
Comfort: They are breathable and quick-drying, keeping feet cool and dry.
Convenience: Lightweight and easy to slip on and off.
Pro tip: Look for thick soles and sturdy straps for safety and comfort.
Comfortable Clothes and Extra Layers
When it comes to heading to the water park, comfy clothes and extra layers are must-haves for a great time. Here's what to bring:
Swimsuit: Opt for one that offers support and coverage which suits your body type.
Cover-up: A lightweight, breathable cover-up is ideal for walking around between swims. Pick one that is easy to slip on and off.
Sunscreen: Apply sunscreen at least 20 minutes before going into the park. Reapply every two hours, even if it's water-resistant.
Hat and Sunglasses: A hat and shades will protect your eyes and face from the sun. Plus, they'll keep your head cool.
Extra Layers: Pack an extra set of dry clothes after water activities. This will prevent chills from wet clothes, and it's especially important if there are shaded areas that might be cooler.
Pro tip: Invest in a waterproof phone pouch or camera for no-stress memories capturing!
Sun Protection
Going to the water park? Prep for the sun! Pack sun protection – it's a must.
Here's a few tips to help:
Put it at the top of your list.
For you, family, and friends – no risk!
Enjoy a fun and safe day with the right items.
Ready for the park? Now you won't miss!
Sunscreen and Lip Balm
Don't forget to bring sunscreen and lip balm when packing for a day at the water park!
Sunscreen: Choose one with a broad-spectrum SPF of 30 or higher. Apply it liberally on exposed skin at least 15-20 minutes before going outside. Reapply every 2 hours or after swimming/sweating.
Lip Balm: Look for one with SPF 15 or higher. Apply regularly throughout the day, especially after eating, drinking or swimming.
Sun damage can cause premature aging, skin cancer and other health issues, so take sun protection seriously. Reapply often so that sunburn doesn't ruin your day!
Wide Brim Hat or Visor
For sun protection while at the water park, pack a wide-brim hat or visor. A wide-brim hat shields the face, neck and shoulders. It looks great with swimwear. Visors are light, airy, adjustable and comfy. Whatever you pick, don't forget sunscreen with SPF 50+ and plenty of water. Reapply sunscreen regularly. Stay safe and hydrated!
Sunglasses
Sunglasses are a must-have for the perfect waterpark day – not just for looks, but to protect the eyes too! UV radiation from the sun can cause short and long-term harm, such as cataracts and macular degeneration. That's why it's important to get sunglasses with 100% or UV 400 protection. Polarized lenses are great at reducing glare, providing clearer vision and making them ideal for a day at the waterpark. Pro tip: Bring a case or pouch to keep those shades safe and scratch-free!
Personal Items
Planning a great water park day? Remember to bring essentials! Don't overlook your personal items. Sunscreen, towels, clothing – make sure you have everything for a great day. Let's take a peek at the most important personal items to pack for your water park trip.
Photo ID, Cash, and Credit Cards
Planning a fun day at the water park? Don't forget to pack essential items such as photo ID, cash, and credit cards.
Photo ID: You'll need it to rent a locker, buy drinks, and get a season pass. Driver's license or passport works.
Cash: Have it for small purchases, locker rentals, and tips.
Credit Cards: Essential for large purchases and emergencies.
Pack these three items and have a smooth and carefree day.
Pro tip: Bring a set of dry clothes and a waterproof phone case for maximum enjoyment.
Smartphone or Camera and Water-Resistant Case
At the water park, two things are a must: a smartphone/camera and a water-resistant case. Though waterproof cameras exist, most people choose their phone for convenience. Here's why a water-resistant case is essential:
It shields your phone from accidental water damage. Even away from the water, splashes can happen.
Take pics in and around water with no fear of ruining your phone.
Sunscreen, sand and other debris won't get inside your phone's ports and buttons.
Some cases are shock-resistant too, giving extra protection if you drop your phone.
Invest in a quality water-resistant case for peace of mind and a worry-free day.
Towels, Dry Bags, and Plastic Bags
If you're going to the water park, it's wise to bring a few must-haves. Towels, dry bags, and plastic bags are essential.
Pack two big towels, preferably microfiber. They're light and dry fast.
Bring a dry bag to keep your valuables safe and dry. A zip-lock bag is okay, but a waterproof bag is better.
Also pack some extra plastic bags. Use them for wet swimsuits and towels, so they won't soak the other items in your bag. It's also a good way to stay organized.
By bringing these items, you'll have a more comfortable and stress-free day at the water park.
Water Park Accessories
Having the correct supplies is key to having a great day at the water park! To make it the most fun, you must have the essential accessories. Here's what you need:
Swimsuits, towels and sunscreen are must-haves for the day.
Don't forget the food and drinks! Make sure to pack a lunch and some snacks and water to keep everyone hydrated.
Lastly, don't forget your camera, to capture all the amazing memories of your visit.
Water Park Map and Schedule
A water park map and schedule are must-haves for a great day. Know this:
The map will show where all rides, attractions, restrooms, food vendors and lockers are located.
The schedule will list the operating hours of each ride and attraction, plus special events and shows.
Packing the right accessories is key. Consider bringing:
Sunscreen: Protect your skin with a water-resistant sunscreen.
Swimwear: Choose a swimsuit that fits the dress code policy.
Towels: Bring a few to dry off after water rides and to use as seats.
Water shoes: Provide traction and protect your feet on hot pavement and slippery pool deck surfaces.
Also pack sunglasses, a hat, a change of clothes, cash and credit cards, and a waterproof phone case for your electronics. Planning ahead and packing the right items will make your water park day stress-free and fun.
Water Shoes or Aqua Socks
Water shoes, aka aqua socks, are an essential for a great day at the water park. They give comfort and safety on wet surfaces or even when swimming. Here's why water shoes rock:
Non-Slip Sole: The bottom of water shoes is specially designed to provide grip on wet surfaces, reducing the risk of slips.
Protection: Water shoes protect your feet from sharp rocks, broken glass and other debris in the water or on the ground.
Comfort: Quick-drying materials keep your feet comfy, no blisters.
Versatility: Water shoes aren't just for water parks, but also for hikes, fishing, kayaking, etc.
Don't forget to bring water shoes when you go to the water park! They'll make your day more enjoyable and hassle-free!
Water-Resistant Phone Pouch
A water-resistant phone pouch is a must-have for your water park trips! Here are the benefits:
Protection from water damage. Keeps your phone dry and safe from spills or submersion.
Easy accessibility. Use your phone through the clear plastic.
Versatility. Adjustable strap to wear around your neck, waist, or arm.
Convenience. Also carry cash, cards, or keys without getting wet.
Choose a high-quality pouch for maximum protection. Pro Tip: Test the pouch with a tissue paper first!
Food and Drink
Packing for a day at the water park? Vital! Think of what food and drinks to bring. The right food and drinks help with energy and hydration. Good ideas: Picnic lunch, healthy snacks, lots of water. Let's consider some options when packing food and drinks.
Reusable Water Bottles or Hydration Pack
When packing for a water park day, it's personal preference and convenience that determine if a reusable water bottle or a hydration pack is the way to go.
Reusable water bottles are lightweight, portable, and easy to clean. Plus, they come in many sizes and shapes. Perfect for short trips!
Hydration packs, on the other hand, go hands-free with a tube for easy access. They're great for long trips.
It's vital to stay hydrated. Pack enough water for yourself and your group. Rely on refill stations, too. Drinking enough water makes for a safe and healthy fun day.
Snacks and Light Meals
Planning for a day at the water park? Don't forget to bring snacks and light meals for energy and hydration. Here are some ideas:
Fruit like watermelon, berries and oranges keep you hydrated.
Granola bars, trail mix and energy bars give quick energy boosts.
Sandwiches with cheese, avocado and hummus are easy to eat.
Yogurt cups with granola and honey are filling and refreshing.
Pack plenty of water and sports drinks to replenish electrolytes.
Pro tip – Avoid heavy or greasy meals – they make you feel sluggish and uncomfortable on rides!
Cooler or Insulated Bag
A cooler or insulated bag is essential for a fun day at the water park. Here are some top tips for packing it:
Use ice packs or frozen water bottles, rather than loose ice, to keep food and drink cold without it getting wet.
Bring snacks such as chips, trail mix, or granola bars.
Ensure you have plenty of water & sports drinks to stay hydrated.
Pack sandwiches, wraps, or salads with protein like chicken, turkey, or tofu.
Don't forget to add something sweet like cookies or fruit!
A well-packed cooler or insulated bag = a stress-free and amazing day at the water park!
First Aid Kit and Emergency Supplies
Packing for the water park? Bring a first aid kit!
You must have emergency supplies, just in case someone gets hurt or sick. It's smart to be ready beforehand.
What should you pack? A first aid kit! Plus, various other supplies too. Be prepared!
Basic First Aid Kit
Pack a basic first-aid kit for every trip or outing—especially when visiting a water park. There, accidents are common! Your kit should include:
adhesive bandages
alcohol wipes/sanitizer
gauze pads & tape
sunscreen
antihistamine
ibuprofen/acetaminophen
tweezers
a small pair of scissors
a whistle (for emergencies!)
and a water bottle
Store in a waterproof container. Check regularly for expired/damaged products and replace them.
Personal Medications
Packing Personal Meds and First Aid Kit for Your Water Park Trip
Heading and title may not be the same. But, packing personal meds is key to making a first aid kit and emergency supplies for your water park trip. If you have medical conditions, you should pack enough of your prescriptions. Have instructions for administering and storing them in case of an emergency. Also, don't forget to bring painkillers, antihistamines, and antacids – all over the counter.
Your first aid kit must have bandages, gauze, hydrogen peroxide, insect repellent, sunscreen, and a basic first aid manual. Store your meds and supplies in a waterproof container or bag. Keep it in a cool, dry place.
Emergency Contact Information
Emergency contact info is key. You must always have it, whether you're going to the water park, a long road trip, or doing errands. This info will help medical people or emergency responders reach your loved ones if there's an emergency.
What to include:
The full name and phone numbers of at least 2 trusted people (family, friends or neighbours).
Any medical information or conditions that are important for responders to know, like allergies or treatments.
Your own name and personal identification.
Pro tip: Put this info on a laminated card in your wallet, in your phone or your kid's phone, or in your first aid kit. That way it's easy to get to.
Frequently Asked Questions
Q: What should I wear to a water park?
A: It is best to wear comfortable swimwear and water shoes to avoid slips and falls. Don't forget to bring a cover-up and sunscreen for when you're out of the water.
Q: What should I pack for a day at the water park?
A: Pack light and bring only what you need, such as a towel, water bottle, and a waterproof phone case. Consider bringing a small bag or locker for valuables.
Q: Can I bring food and drinks to the water park?
A: Many water parks have their own food and beverage policies, so it's best to check beforehand. Some may allow outside food and drinks, while others may have restrictions or offer their own options.
Q: Should I bring my own flotation devices to the water park?
A: Many water parks provide flotation devices for guests, but it's always a good idea to check beforehand. If you prefer to bring your own, inflatable tubes or arm floats are usually allowed. However, inflatable toys and rafts may not be permitted for safety reasons.
Q: What should I do if I get lost or separated from my group?
A: Most water parks have guest services or information desks where you can ask for assistance. Make sure to establish a meeting spot with your group beforehand and carry a phone or other means of communication in case of emergency.
Q: Is it safe to go down water slides?
A: Water parks prioritize guest safety and have strict guidelines for the construction and operation of water slides. Follow all instructions and height requirements before riding, and use caution when sliding. If you have a medical condition or are pregnant, consult with a physician before riding.